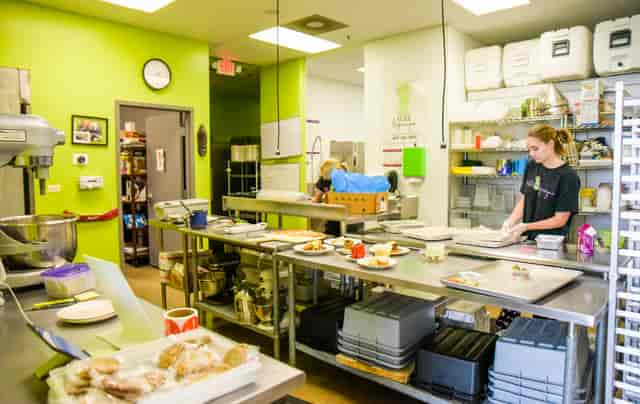 About
History
Wild Asparagus Catering sprouted its roots in Barrington, IL in 2008. A little Victorian house in the heart of downtown served as our first location, allowing us to meet and serve clients we retain to this day. Our chefs created and mastered our most popular recipes in this tiny kitchen, and our passion for serving our neighbors took our business to the next level. Thanks to you, we outgrew the house on Applebee Street and moved to our current location on North Pepper Road. With upgraded equipment, plenty of space, and big plans for the next step of our evolution, we continue to grow as Barrington's premier caterer, bringing you the highest quality food and service for your custom event!
Our Chefs & Kitchen Staff
Everyone on our kitchen staff has had a long-term relationship with Wild Asparagus. They've helped build our menu, establish our clients' favorite dishes, and provide stellar service. Whether they're chopping fresh vegetables or bringing together your favorite comfort food, our staff lives for innovative cooking.
Meet Dianne Ricker, Chef & Owner
Dianne is a longtime Barrington resident. Her love of food has always been her number one passion, outside of raising her three children. This passion was further fueled by her love of long distance running and an ongoing goal of eating healthy. She is a 2008 graduate of Kendall College, one of the top culinary schools in the country, studying under Chef Pierre Pollin, former owner of Le Titi de Paris. Dianne brought her years of chef experience to Wild Asparagus early on and has continued to improve our offerings and build the business.
Our Event Coordinators
All of our event coordinators have the knowledge and creativity to fulfill your vision. They'll help you plan every moment of your event, coordinate the details, and help you pull off the perfect party.
The Premier Caterer of Barrington
Whether you're planning a small gathering in your home or a large event at a venue, we'll provide a stunning food experience with quality, professional service, and fresh ingredients. We are a full-service custom caterer and are able to modify any menu item to suit your taste and vision. If there's something you don't see on our menu, please ask. All of our menu items are made in house, and we do not "hot box." We prep each item as far as we can in our kitchen and finish on-site to guarantee a restaurant-quality experience.

We shatter the expectations of our clients and their guests with food that raises the bar. We would like everyone who attends one of our functions to not only receive the quality foods and services that one would expect at top restaurants but to expect fabulous results. We look forward to speaking with you about your event. Thank you for the opportunity to provide you with fabulous fare, beautiful presentation, and outstanding customer service. We promise to astonish and please your guests with memories they'll cherish for years to come!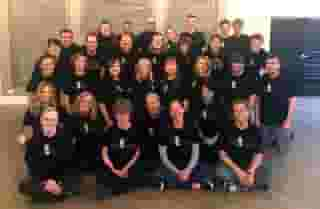 Meet the Team
From our dedicated kitchen staff, our attentive and professional servers and bartenders, to our detail-oriented event coordinators, Wild Asparagus has the experience and creativity to make your wedding, party, or event a success.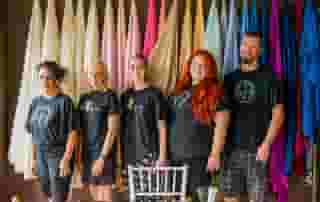 Our Serving & Bartending Staff
Each of our servers and bartenders brings years of experience and professionalism to your party. From passing hors d'oeuvres, to crafting the perfect cocktail, to cleaning up at the end of the night, they'll take care of the details so you can relax and enjoy your event.