Back To Menu
Easter Eats!
Serves 6 people

Asparagus Pinwheels
Taste Of Spring Salad
Cider Glazed Ham
Potato Dauphinoise
Honey Garlic Brussel Sprouts
Creamy Corn Pudding 
Chocolate Cake Towers 

Comes oven ready with heating instructions 
Have you tried this item? Pop it!
Help other diners know what to expect by sharing your experience.
Photo Gallery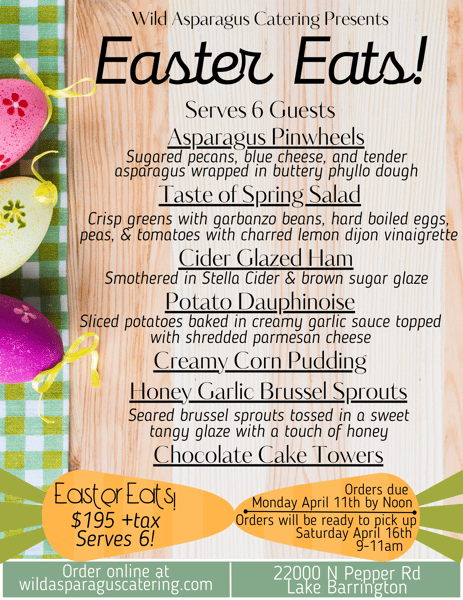 Back To Menu
Easter Eats!
Serves 6 people

Asparagus Pinwheels
Taste Of Spring Salad
Cider Glazed Ham
Potato Dauphinoise
Honey Garlic Brussel Sprouts
Creamy Corn Pudding 
Chocolate Cake Towers 

Comes oven ready with heating instructions 
Back To Menu